I Want To Believe
Linda S. Godfrey was an inspiration to me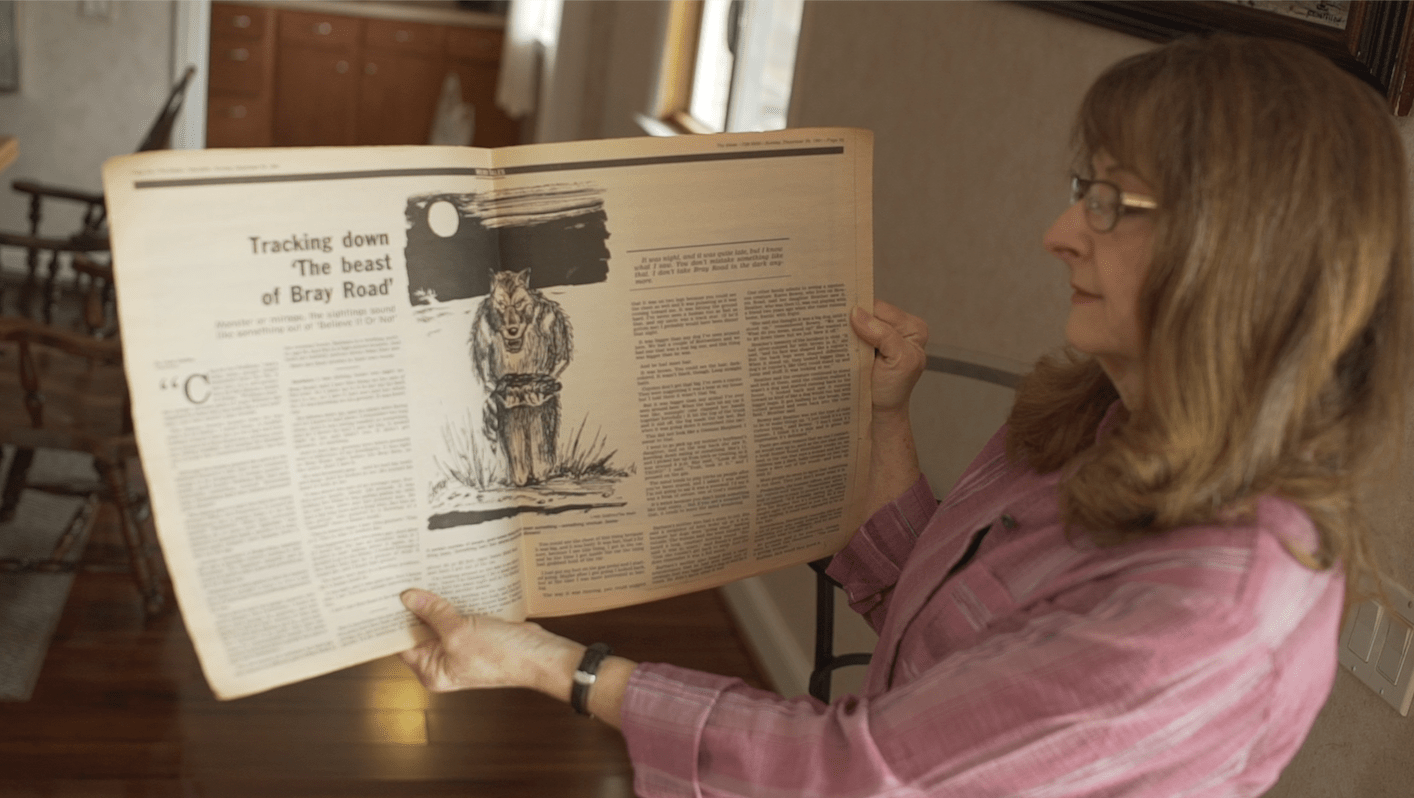 I started this newsletter a little over a year ago as a challenge. My writing had stagnated to a crawl and I was spending a lot of time editing and re-editing WHERE WOLF and its sequel. At least once a week, I wanted to write something new and from scratch and this newsletter was my key to making that happen.
I don't normally pre-plan what I'm going to write before I start writing - I just sit down in front of my laptop, tell myself it's time to write and then I write about the first thing that comes to my head. This week was different, though. This week I had a pretty good idea of what I wanted to write about and had even started to pre-structure that idea in my head. As it came time to write, I settled into my favorite writing chair, ate my pre-writing navel orange, and cracked my knuckles, ready to jump head-first into my premeditated thesis.
And then I checked Instagram.
Tea & Cryptids is an Instagram account that specializes in cryptozoology - artwork, behind-the-scenes from conferences, and notable figures in the community. Needless to say, it's a favorite follow of mine. Today they posted an update that Linda S. Godfrey had passed away. Godfrey is the author of a great many books: AMERICAN MONSTERS: A HISTORY OF MONSTER LORE, LEGENDS AND SIGHTINGS IN AMERICA; I KNOW WHAT I SAW: MODERN-DAY ENCOUNTERS WITH MONSTERS OF NEW URBAN LEGEND AND ANCIENT LORE; and MONSTERS AMONG US: AN EXPLORATION OF OTHERWOLRDLY BIGFOOTS, WOLFMEN, PORTALS, PHANTOMS AND ODD PHENOMENA to name a few.
Yes, the titles are long. So what?
My favorite of Godfrey's book is, of course, REAL WOLFMEN: TRUE ENCOUNTERS IN MODERN AMERICA. The book is a very thorough exploration of the Beast of Bray Road and other dogmen sightings. Godfrey uses the word "Wolfmen" because werewolves sell books but her passion - as evidenced by the sheer number of books, films, and articles she was involved in with the subject - were dogmen, those canid-human cryptids that walk on two legs and may or may not be interdimensional travelers from a realm of existence just beyond humanity's reach. In Godfrey's book, she takes a breathless approach to the subject matter - cramming hundreds of encounters, testimonies, and hypotheses between the book's covers. No stone is left unturned and Godfrey approaches the whole topic like a sommelier at a fancy restaurant - offering up a variety of theories for readers to pursue. Is the Dogman a visitor from outer space? Inner space? A lycanthrope or skinwalker? Some mutant or missing link? All of the above? The answers didn't seem to be as interesting to Godfrey as just asking the questions in the first place.
I get asked a lot by people whether or not I actually believe in cryptozoology. I certainly give people the impression I do. Talk with me long enough and eventually, I'm going to bring up aliens, sasquatches, mothmen or Mokele-mbembe. I love reading about cryptid sightings the way sports fans follow their favorite players' stats. I spend more time on TikTok looking at supposed video evidence of weird creatures than I spend time cooking hot meals. I love cryptozoology, but do I believe in it?
I want to.
Linda S. Godfrey was a hero of mine because of the way she approached life - with untethered curiosity. She believed in the possibility of the world being bigger than most of us assume it is and that's fucking beautiful to me. I don't want to live in a world where everything that exists has already been discovered. The skies are wide, the oceans deep, and the jungles thick (admittedly, not as thick as they used to be because of humanity's love of deforestation). My point remains - we live on a big, beautiful planet and if every nook and cranny has been cataloged, explored, and understood to its fullest possibility then what's the point? Where's the adventure? Where's the sense of possibility?
I want to believe that there's still the potential for miracles to be witnessed and monsters discovered. I want to believe that the unknown still lurks behind dark corners, even if there are fewer and fewer corners without street lighting. I want to believe that there are still surprises to be had - the good kind of surprises, though - ones that involve Goatmen and Fresno Night Crawlers and Chupacabras.
Linda S. Godfrey listened to people and shared their stories and she introduced the possibility of uncertainty in a world that's increasingly binary. Do I believe in the Beast of Bray Road? Probably not - but, because of Linda S. Godfrey, I believed in a world where maybe, just maybe, I didn't have all the answers and that uncertainty is so damn thrilling to me.
Rest in Peace, Linda S. Godfrey. Thanks for asking the questions.